Fitness changes everything.
When we feel better about ourselves, we treat others better.
When we have more confidence, we give more.
When we learn to love our bodies, we love life more.
When we feel stronger physically, we are tougher mentally.
When we live with less pain, we live with more joy.
My Journey with Fitness
My start in fitness is not unlike many others. I was active growing up. I played lots of team sports and danced. I grew like a beanpole to 5'10." I was a healthy eater but never thought twice about pizza, pop, doughnuts or sweets. I was skinny and assumed I always would be.
I went to college and my lifestyle and body changed. I rowed on the women's crew team for one season. After that, my eating habits plummeted and my activity centered on libraries and parties. That was great for my grades and social life, but not good for my self-care! I put on 22 lbs in one semester, felt lethargic and my clothes didn't fit. I hid under huge sweaters and big t-shirts for several years. I hated my body but never made a plan to change it. I went to school in Paris and ate my way through every baguette in the city.
My Turning Point
My senior year in college, I hit my wall. My sister came to visit me in France. I could not run a mile without stopping. I jolted back to reality. She was getting married and I was tired of being embarrassed about my body. I tried working out on campus at the student recreation center, but I didn't know what to do and felt out of place. I literally walked in with my CD Walkman on, stared at the ground and walked right back out. The machines were intimidating and I felt like everyone knew what they were doing. I was lost.
So, at my mom's suggestion, I joined a family-owned health club outside of campus. I attended group exercise classes and found my soul mate workouts in the studio! I moved from the back row to the front row. I changed my body along with my attitude.
After getting lean, losing weight and truly feeling great, the group fitness director noticed me and invited me to get certified. I was sold. I was flattered that she saw something in me and I dove in full-force. It changed the trajectory of my life.
Fitness saved my confidence and ended up paving the way for my entire career as a fitness instructor, personal trainer, club owner, and on-line fitness coach. I now speak around the world on fitness and it all goes back to making the decision to change my life, way back in college. It goes back to people like my mom and sister and roommate supporting my changes. It goes back to group fitness instructors urging me forward.
As a strong, fit mom 20 years later, I love my body. That doesn't mean I feel perfect. I feel proud of my hard work and commitment to living fit. The scale will always fluctuate a few pounds. That doesn't stress me out anymore. I am fit. I love group workouts like TurboKick, Pilates and PiYo. I am in love with strength training and outdoor activities like SUP.
If you live in northeast Michigan
As the owner of Bay Athletic Club and Bay Urban Fitness in Alpena, Michigan, I invite you to become a part of our fitness family if you live nearby. We are a full-service health club and training studio for all ages, all abilities at very affordable rates. We want to help our community in northeast Michigan live happier and healthier and have helped thousands of people change their lives. Visit my website www.BayAthleticClub.com to meet us and download a free guest pass. It will change your life! We are an award-winning facility with a world-class, welcoming team.
If you live anywhere else in the U.S or Canada
Wait! If you don't live in my zip code, no problem! I would love to help you, too. I have taken everything I have learned running a health club and applied it to on-line coaching. It's been an explosion of success. As an on-line fitness coach through Team Beachbody, I help people all over the country live fit. We don't need to live in the same zipcode to work together. With help from my Director of Customer Success, Mallory Burroughs, we run virtual challenge groups on Facebook. We offer daily encouragement, motivation and support to people and create a great fitness community.
What do we offer for fitness?
The value of working with us is our combined coaching, support and expertise. We offer prizes and incentives to keep you on track. But we are fortunate to also have access to premium grade fitness and nutritional products from Beachbody to help you succeed.
We connect people with their right fitness programs, from body-slimming PiYo or The 21-Day Fix to heart-pounding Insanity, T25 or TurboJam to body-sculpting P90X3. Beachbody has premium products with hundreds of thousands of dollars in research and development.
Many of the people I help simply add Beachbody fitness to their existing routine – whether they are runners, walkers or even go to a health club. Fitness comes in many forms. The more forms you can embrace, the better you are at staying committed. I personally teach a lot of fitness classes at my health club, but love having Beachbody DVDs at home to supplement my workouts.
What do we offer for Nutrition?
For nutrition, I encourage people to plan their meals, drink a lot of water, reduce processed food, cut fast food and eat more colorful meals with whole food ingredients.
In addition, I personally use and endorse Shakeology meal replacement for daily health and wellness. It is a nutrient dense meal, not a diet shake. Beachbody has created the only health food shake on the market with all the benefits and no drawbacks artificial sweeteners, colors or added junk. Even the vanilla in the shakes is the real deal. It comes from vanilla beans grown in the remote fields of Madagascar, not from a syrup or fake substitute. It is gluten free and caffeine free.
Shakeology has more than 70 essential vitamins, minerals, probiotics, prebiotics, protein, phytonutrients, antioxidants and digestive enzymes. It is a powerful multivitamin in a delicious meal that is the equivalent to five trips to a salad bar.
It changed my body and changed my energy. I started drinking Shakeology when it first hit the market after years of research around the world. I immediately noticed a difference in my energy – within 5 days of shakes my workouts literally felt easier. It was like I had been nutrient deprived without knowing it. Soon after, all my stomach bloating and discomfort went away. I used to eat Tums and GasX and I threw it all out. My skin and nails grew stronger and I shed some stubborn fat on my abdomen. It's been years now of drinking Shakeology and I can't imagine my daily diet without it. It's breakfast when I'm rushing out the door, or lunch when I need to stay at my desk or dinner when I'm running to the soccer fields. I make it fit my life and it fills me up.
These statements have not been evaluated by the Food and Drug Administration. This product is not intended to diagnose, treat, cure, or prevent any disease.
Success Stories
Mallory and I help people get results. It's that simple. If you are ready for change, if you are ready to work, if you are ready to clean up your eating and make time for your fitness, you're ready for our help.
Dawn, Tia, Michelle, Anita, Carrie, Amy, Kira, Jean, Katie, Mari, Jennifer and hundreds of other women across the country have found fitness, friendship and success. For my challenge groups, we personally love working with women who want to eat cleaner, laugh and have fun getting fit. We are like an on-line book club, girls night out and health club all wrapped into one! Does that interest you? GREAT! We are ready to meet you.
Email Kelly@BayAthleticClub.com to find out details about our group or fill out the simple, helpful application so we can best help you get started.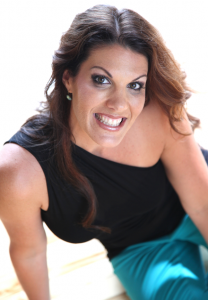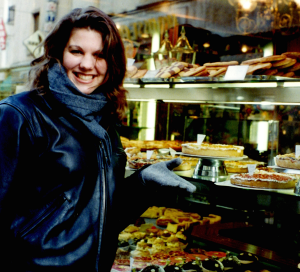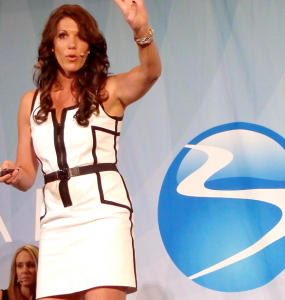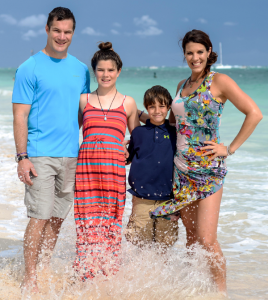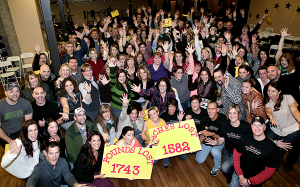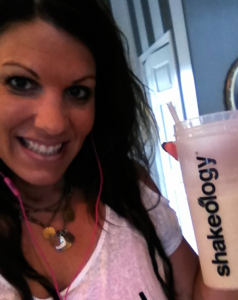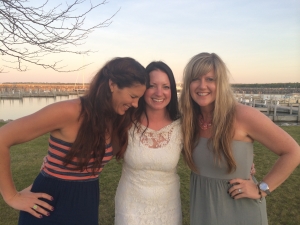 GET STARTED! Trina's Top Five Beachbody Picks
1. Learn About Shakeology
2. Learn About FOCUS T-25 by Shaun
3. Learn about PiYo by Chalene Johnson
4. Learn about P90X3 by Tony Horton
5. Learn about the 21-Day Fix by Autumn Calabrese